During my stay in Canada I came in contact with Canadian enduro dirtbiker Jarrett May, who is one of the top racers of Canada. I got the chance as a starting filmmaker to make a short film for him. 
This is how I started from scratch.
These are the first sketches I had, a lot of these ideas were taken into the final short film:
With these ideas I made a moodboard for myself to get myself carried away in the atmosphere I was looking for:
With the right atmosphere in my mind I started writing the script, which took a while. There were a few alterations down the road, and I finished with this:
After finishing the script I started drawing the storyboard. Since I knew I would make it all by myself I decided to storyboard the entire short film instead of a few scenes:
The final storyboard sheet:
After this I created an animatic to see what kind of pace the film should have:
During the making of the storyboard I started making CGI tests to see if I could pull off some of the effects and using the models I got from TurboSquid (created by Edson):
With the storyboard done and location scouting on Vancouver Island it was the time for principal photography. At largest the crew consisted of 3, including me: A GoPro drone operator and someone who drove the car in which I sat to shoot the riding shots (with my own camera):
But of the four days of shooting we planned, only two and a half remained. For this period I was travelling to Vancouver Island from Vancouver and Kelowna (BC). So when I started editing I had to do it with the footage I shot during that period: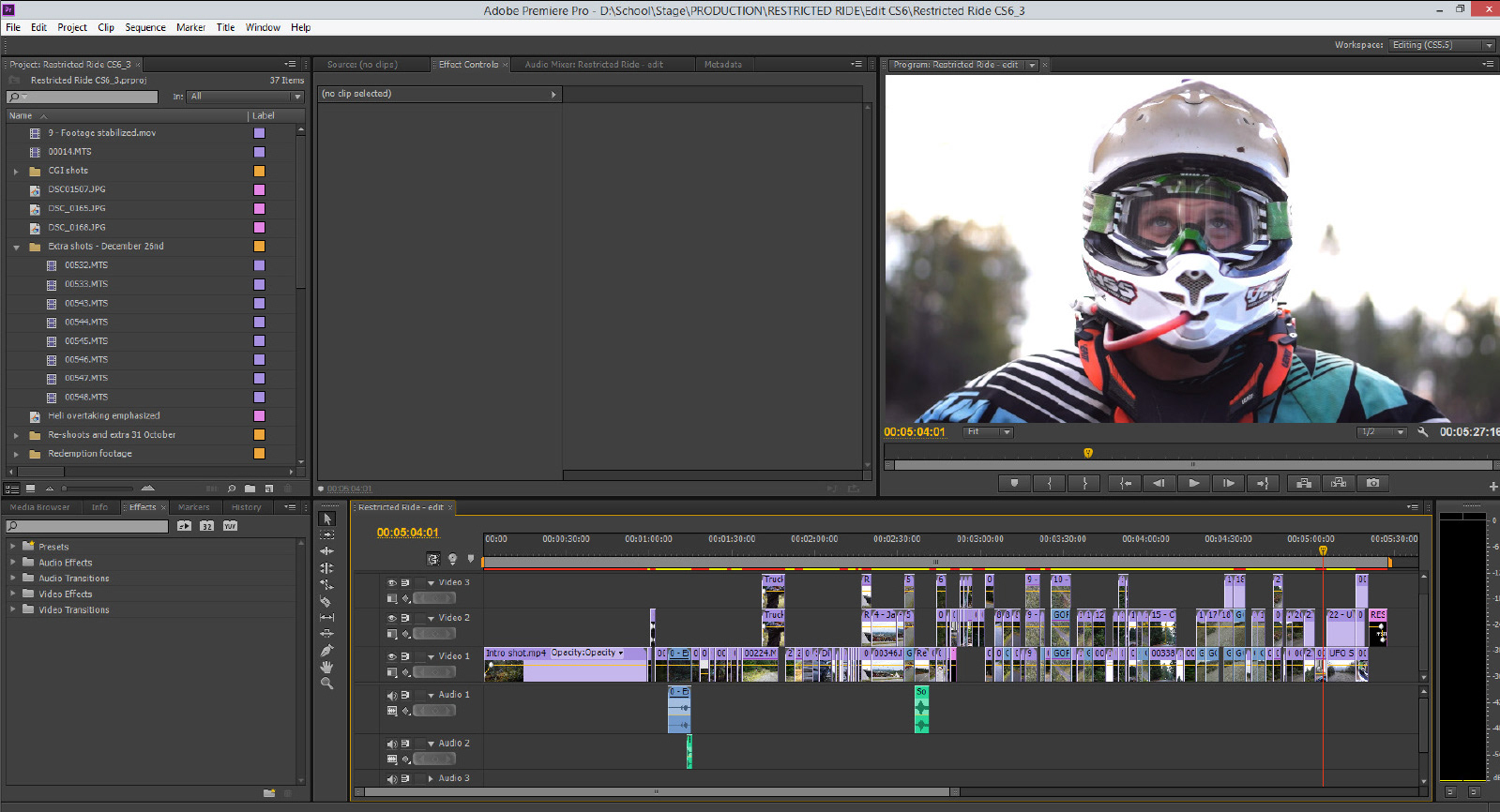 And then I got to start with the VFX. At first the touch-ups, like masking, etc.:
With the models and footage ready, it was time to start animating: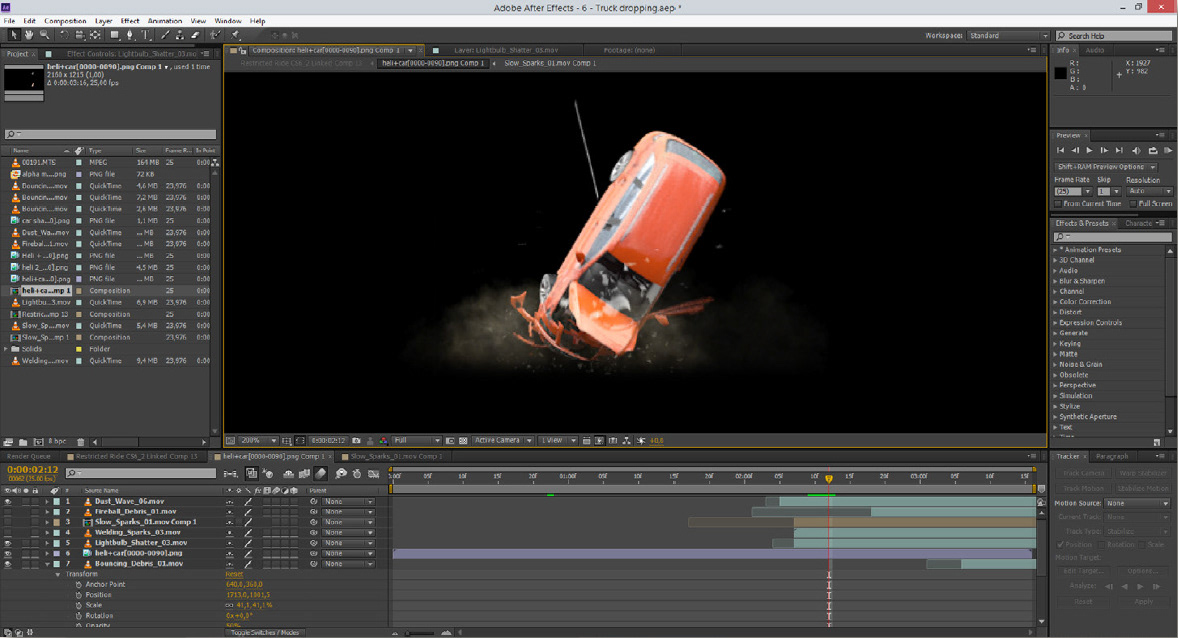 And a breakdown of the VFX of the crane falling sequence:
And the only thing left after this, was the sound and color grading:
And so, after a 4 month period, I was able to write, conceptualize, film, edit, animate and of course direct my first short film:
RESTRICTED RIDE
.